If you would like to link to my site please use one of the banners below and contact me so I can link to your site.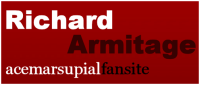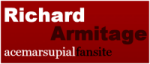 ---


Richard Armitage fansite for screencaps, artwork and multimedia.


Richard Armitage Online - a well researched site on Richard's TV, theatre and film career


C19 Literature Discussion Board with Richard Armitage and North & South sections

Claire's wonderful music video site includes Richard Armitage and North & South videos

Richard Armitage - A Fan Blog.


The Fantastic Armitage Army Fan Site


The Armitage Army Fan Site Forum


The Armitage Army@Richard Armitage Central Fan Site


The Armitage Army Original Board - Yahoo Group for Richard Armitage


German Richard Armitage Board


Foolish Passion North & South Fan Site with lovely artwork, videos etc.


Lookbackatme.com music video site including North & South, Jane Eyre and Pride & Prejudice etc.

5 Autumns site with beautiful artwork featuring Robin Hood etc.


Elvira's site with Guy of Gisborne etc fan videos, fan art, pictures and video clips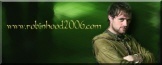 Site dedicated to Robin Hood the BBC series featuring Richard as Guy of Gisborne


BBC Shop for DVDs, audiobooks etc featuring Richard Armitage


Scotland North East Morris Minor Owners Club


Photographs of atmospheric landscapes, cute animals etc.